L&R Shipping Supply is family owned and operated. We are located within the shadow of the Tacony Palmyra Bridge in Philadelphia, Pa. We have been serving the needs of the local industrial community since 1973. Within the recent opening of our new spacious industrial facility, we are now seeking new clients that require an attentive supplier for their packaging needs. We carry a large inventory of off-the-shelf shipping supplies and we specialize in fabricating custom foam and corrugated packaging products.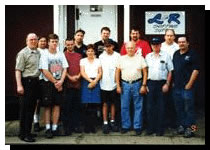 Our L&R Shipping Supply Team has been trusted with the packaging and shipping systems of businesses large and small.
Our commitment to excellence is shared by all who work here. Combine this with our dedication to service, and you'll need to look no further for your packaging or shipping solution.
Take a minute out of your time and meet the core persons in our operation.
---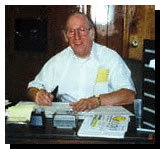 Lou Ditizio, Sr.
President & Owner
The patriarch of this operation, Lou Sr. has been in the packaging and shipping supply industry for over 20 years. He has provided the vision to grow L&R Shipping Supply into the diversified operation that it now maintains.
In addition,it's been Lou's initiative that has gotten the company's Web Strategy off the ground. He understands the Internet's great potential, and it's paid off as L&R has gained clientele from all over the United States.
---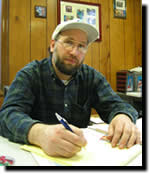 Lou Ditizio, Jr.
Head of Operations
When it comes to keeping things running smoothly in the plant and warehouse, Lou Jr. is who should get the credit. His hands-on approach with L&R's dozen or so employees leads by example, rather than by instruction.
Lou Jr. knows all facets of the Shipping Supply and Packaging Industry, and he's often called upon to turn a client's packaging disaster into a success story. And you know what...time after time, that's exactly what he does.
---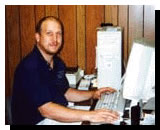 Mike Ditizio
Director of Sales & Field Management
If you go to Robbins Street to find Michael, he probably will not be there. That's because he's most likely with a client in the field helping to engineer a packaging or shipping solution for their business.
Equally gifted on the computer and the forklift, Michael combines his multitude of skills to assess the needs of L&R's customers, devise an efficient solution, and then implement that solution until it's worked through. He can provide you with the materials and strategies you need to ship or package your products. Just give him a call and a chance.
---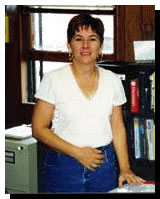 Lucy McDevitt
Office Manager
Whether it's answering the phone, processing the "accounts payable," setting up payroll, or just providing a pleasant atmosphere, Lucy is a true professional. Her thorough and consistent performance in the office allows the rest of the crew to go ahead and do what they do best...run the company.