---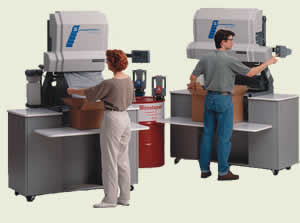 SpeedyPacker™ Solutions:
For fragile products, the highly protective cushions produced by the SpeedyPacker system canb e used to create a variety of protective packages. In seconds, your operator can easily form top and botom cushions, end caps, corner posts and more, providing fast, simple protection for a wide variety of items.
---
Instapak™ Tabletop
Superior protection from a cost-effective, simple and compact system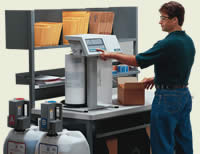 Enjoy all the proven benefits and cost savings of foam-in-bag packaging with an afoordable, user friendly Instpak® system.
Maximum Value: This low cost, foam-in-bag system reduces material and labor costs.
Easy to Use: A simplified touch key panel virtually eliminates the operator's learning curve.
Compact: Small, innovative design saves valuable workspace.
Flexible: The instapacker Tabletop system supports tha packaging needs of shipping rooms, mutiple pack station operations and even production floor.
Protective: Instapack® high performance packaging foam is designed to protect your products during shippping, warehousing and general handling.